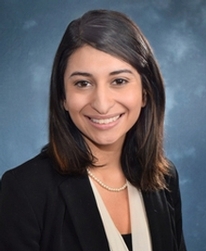 Practices
Construction
Catastrophic Loss
Insurance
Product Liability
Professional Liability
Transportation
Education
Ms. Valtierra received her J.D. from University of Illinois College of Law, where she graduated cum laude. During her time in law school, Ms. Valtierra served as the President of the Women's Law Society and Secretary of the Intellectual Property Legal Society. Ms. Valtierra also took part in rigorous trial advocacy and appellate advocacy courses. Ms.Valtierra also competed in moot court competitions at the national level for the Colleage of Law. She graduated from Michigan State University with a Bachelor of Arts in Political Science degree - Pre-Law and Minor in Philosophy of Law in May 2014.
Admissions
Ms. Valtierra was admitted to the Illinois bar in November, 2017.
U.S. District Court, Northern District of Illinois, 2017.
U.S. District Court, Nebraska, 2019.
Elaina R. Valtierra
Associate
CONTACT INFORMATION

V-Card
Elaina Valtierra is a litigation associate of Lipe Lyons Murphy Nahrstadt & Pontikis Ltd. who focuses her practice on the defense of premise liability, construction liability, transportation liability, and product liability claims. Ms. Valtierra has excellent writing, research, and oral advocacy skills, which is proven through her continued success with dispositive motions. Her ability to handle complex matters provides her with an advantage when advocating for her clients in the courtroom. Ms. Valtierra has experience in all phases of litigation, and has represented clients in jury trials, arbitrations, mediations, and hearings before administrative agencies.
Prior to joining Lipe Lyons, Ms. Valtierra served the City of Chicago's Mayor's Office as part of Mayor Rahm Emmanuel's administration. While working with Mayor Rahm Emmanuel's office, Ms. Valtierra was responsiblef or devising and implementing policies impacting the City of Chicago.
Professional Activities
Ms. Valtierra is an active member in a number of professional and civic organizations, including:
Chicago Bar Association
Women's Bar Association
Illinois State Bar Association
International Society of Primerus Law Firms. Ms. Valtierra was also selected to represent Lipe Lyons at the International Society of Primerus Law Firms' 2019 Global Conference in San Diego, California and 2020 Young Lawyers Society Conference in Coral Gables, Florida.
Illinois Association of Defense Trial Counsel (Diversity & Inclusion Committee- Vice Chair)
Presentations:
"Diversity: What Does It Mean? Why Does It Matter?" Illinois Association of Defense Trial Counsel, November 2020
Representative Matters:
Meyer et al. v. Currie Tech Corp., et al.
Lipe Lyons attorneys settled a complex product liability case pending in Omaha, Nebraska days before trial for a small percentage of the plaintiffs' initial $29 million demand. One of the plaintiffs had purchased an e-bike conversion kit that added a 500-watt motor to his 30-year-old bicycle. He installed the kit himself. Shortly after the installation he was thrown from the bicycle and onto his head in an unwitnessed accident. He alleged the accident caused a traumatic brain injury that prevented him from continuing his successful practice as a psychiatrist. His wife also sought damages for loss of consortium. Plaintiffs alleged strict liability, negligence, res ipsa loquitur, and breach of warranties. Defendants argued that the conversion kit was properly designed, manufactured, and accompanied by sufficient documentation, and that the plaintiff negligently installed the kit on his bicycle.
Romanski v. Beslow
Lipe Lyons achieved a successful settlement on behalf of their client just days before trial. The plaintiff filed suit against her relative for a dog bite injury she sustained while entering the relative's home, alleging the relative was in violation of the Illinois Animal Control Act. The plaintiff allegedly suffered extensive damages, including severe facial lacerations and a leg wound. As a result, Plaintiff demanded $2.5 million. After fact discovery was completed, the remaining pivotal issue was whether the relative's dog was sufficiently provoked by the plaintiff at the time of the attack. Lipe Lyons obtained a seasoned and well-renowned animal behaviorist expert from Portland, Oregon to evaluate the dog. When the expert was deposed, he testified to the dog's psychological and behavioral propensities, opining that he was likely provoked by the plaintiff's actions when entering her relative's home. These expert opinions aided in negotiations, and the parties settled one week before trial for $450,000.
Bailey et al. v. Clark Construction v. F.E. Moran
Lipe Lyons successfully settled a complex construction liability claim in Cook County, Illinois weeks prior to trial. The plaintiff worked as a pipefitter and became injured on the worksite. The plaintiff sustained permanent bilateral knee and hip injuries. Lipe Lyons secured a settlement for its client for a small percentage of Plaintiffs' initial $16 million demand.
Sac v. Kellermeyer Bergensons Services, LLC
Lipe Lyons defended a premises liability action where the plaintiff sought damages following a slip and fall. Plaintiff voluntarily dismissed the defendant with prejudice after Lipe Lyons filed its dispositive motion.
The Religious and Charitable Risk Pooling Trust of the Brothers of the Christian Schools and Affiliates et al. v. Henry Bros. Construction Management Services, LLC
Lipe Lyons defended its client against subrogation claims where Plaintiffs sought damages following an explosion at their property. Lipe Lyons secured a dismissal for its client.