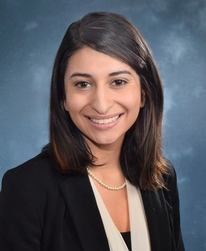 PRACTICES
Insurance
EDUCATION
Ms. Valtierra graduated from the University of Illinois College of Law in 2017. She graduated from Michigan State University with a Bachelor of Arts in Political Science degree - Pre-Law and Minor in Philosophy of Law in May 2014.
ADMISSIONS
Ms. Valtierra was admitted to the Illinois bar in November, 2017.
Elaina R. Valtierra
Associate
CONTACT INFORMATION

V-Card
Meyer et al. v Currie Tech Corp., et al.

April 8, 2019

Lipe Lyons attorneys settled a complex product liability case pending in Omaha, Nebraska days before trial for a small percentage of the plaintiffs' initial $29 million demand. One of the plaintiffs had purchased an e-bike conversion kit that added a 500-watt motor to his 30-year-old bicycle. He installed the kit himself. Shortly after the installation he was thrown from the bicycle and onto his head in an unwitnessed accident. He alleged the accident caused a traumatic brain injury that prevented him from continuing his successful practice as a psychiatrist. His wife also sought damages for loss of consortium. The plaintiffs alleged strict liability, negligence, res ipsa loquitur, and breach of warranties. Defendants argued that the conversion kit was properly designed, manufactured, and accompanied by sufficient documentation, and that the plaintiff negligently installed the kit on his bicycle.

Schmid v. Krupp et al.

Lipe Lyons obtained summary judgment, and the Illinois Appellate Court affirmed, for a law firm and its attorney in a legal malpractice claim involving numerous liaiblity and damages issues. The plaintiff filed suit against his former attorneys alleging they failed to exercise reasonable care in relation to a divorce trial. The plaintiff claimed the defendants were negligent in not offering medical testimony regarding the former spouse's medical condition that prevented her from working, and economic testimony regarding the coal industry and the plaintiff's alleged inability to secure employment as an engineer who specialized in the construction of coal-fired powerplants. The plaintiff also made several complicated arguments regarding his damages and the way that defendants' alleged negligence impacted how much he had to pay his former spouse. After three years of discovery, the Illinois Appellate Court agreed with the trial court that there was no question of fact that the plaintiff could not meet his burden of proof on any of his claims.