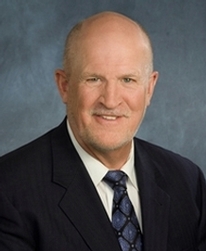 Practices
Product Liability
Catastrophic Loss
Transportation
Construction
Education
Mr. Lyons received a B.S. in mathematics in 1973 from Loyola University of Chicago. He received his J.D., with honors, in 1980 from DePaul University College of Law.
Admissions
Mr. Lyons was admitted to the Illinois bar in 1980 and has also been admitted to the following federal trial courts:
U.S. District Court, Northern District of Illinois (including the trial bar)
U.S. District Court, Central District of Illinois
U.S. District Court, Southern District of Indiana
U.S. District Court, Eastern District of Wisconsin

In addition, Mr. Lyons has been admitted pro hac vice in 20-25 states and federal courts throughout the country.
Raymond Lyons, Jr.
Of Counsel
CONTACT INFORMATION

V-Card
Lipe Lyons is proud to announce that six of our attorneys were selected for inclusion in the 2024 editions of The Best Lawyers in America® and the Best Lawyers: Ones to Watch in America™

September 8, 2023

Shareholders Jeffrey Lipe and Thomas Pontikis were selected for inclusion in the 2024 edition of The Best Lawyers in America® for their work in personal injury litigation. Shareholder James Whalen, Partner Amanda Zink, and Of Counsel Raymond Lyons Jr. were selected for inclusion in the 2024 edition of The Best Lawyers in America® for their work in insurance litigation. And Senior Associate Alejandra Barcenas was selected for inclusion in the 2024 edition of The Best Lawyers: Ones to Watch in America™ for her work in Insurance Law and Construction Litigation.

Since it was first published in 1983, Best Lawyers® has become universally regarded as the definitive guide to legal excellence. Best Lawyers lists are compiled based on an exhaustive peer-review evaluation.

Ones to Watch in America™ highlights the legal talent of lawyers who have been in practice less than 10 years. These awards are recognitions given to attorneys who are earlier in their careers for outstanding professional excellence in private practice in America.

We invite you to visit Lipe Lyons' Best Lawyers® profile: https://lnkd.in/gQ2aXFak


Lipe Lyons Attorneys Selected to 2023 Super Lawyers and Rising Stars

January 24, 2023

The firm is pleased to announce that five of our Shareholders Jeffrey Lipe, Raymond Lyons, Thomas Pontikis, James Whalen, and Jordan Tank, and two of our Senior Associates Alejandra Barcenas and Elise Ruff, were recognized as Super Lawyers and Rising Stars for the 2023 Illinois Super Lawyers List published in the most recent issue of Super Lawyers Magazine, a publication from Thomson Reuters and the publishers of Chicago magazine. We invite you to learn more about our attorneys by visiting their Attorney Bios.

Lipe Lyons Announces 2022 Super Lawyers and Rising Stars

February 2, 2022

The firm is pleased to announce that five of our Shareholders Jeffrey Lipe, Raymond Lyons, Edward Murphy, James Whalen, and Jordan Tank, and four of our associates Alejandra Barcenas, Ryan Eckert, Riley Gallagher, and Elise Ruff, were recognized as Super Lawyers and Rising Stars for the 2022 Illinois Super Lawyers List published in the most recent issue of Super Lawyers Magazine, a publication from Thomson Reuters and the publishers of Chicago magazine. We invite you to learn more about our attorneys by visiting their Attorney Bios.

2021 Illinois Supers Lawyers List

February 4, 2021

The firm is pleased to announce that name partners Jeffrey H. Lipe, Raymond Lyons, Jr. and Edward J. Murphy and partner James H. Whalen have been named to the 2021 Illinois Super Lawyers List published in the most recent issue of Super Lawyers Magazine, a publication from Thomson Reuters and the publishers of Chicago magazine. These lawyers have been recognized per below:

Jeffrey H. Lipe (civil litigation, construction litigation)
Raymond Lyons, Jr. (personal injury - products, general litigation, construction litigation)
Edward J. Murphy (personal injury - products, insurance coverage, class action/mass torts)
James H. Whalen (business litigation, construction litigation, personal injury – products)

Super Lawyers selects attorneys using a rigorous, multi-stage process in which peer nominations and evaluations are combined with independent research. All candidates are evaluated on 12 indicators of peer recognition and professional achievement. Each year, lawyers are invited to nominate the top attorneys they have personally observed in action. Researchers then evaluate candidates based on 12 indicators of peer recognition and professional achievement. Candidates are then grouped according to their primary practice areas and final selections are made by special review panels composed of leading lawyers in each state.

In addition, partner Jordan Tank, and associates Alejandra Barcenas, Sarah Bourdet, John Dark, Ryan Eckert and Elaina Valtierra have been named to the 2021 Rising Stars List by Super Lawyers, which is also published in the most recent issue of Super Lawyers Magazine. The selection process for the Rising Stars list is the same as the Super Lawyers selection process, with one exception: to be eligible for inclusion in Rising Stars, a candidate must be either 40 years old or younger or in practice for 10 years or less. No more than 2.5 percent of the lawyers in Illinois are named to the Rising Stars list. These attorneys were recognized as Rising Stars in the following fields:

Jordan M. Tank (business litigation, personal Injury - general, professional liability, appellate, construction litigation)
Alejandra Barcenas (civil litigation, construction litigation, personal injury - general, business litigation)
Sarah Bourdet (construction litigation)
John Dark (civil litigation)
Ryan Eckert (civil litigation)
Elaina Valtierra (civil litigation, construction litigation, personal injury - medical malpractice, personal injury - products, professional liability)