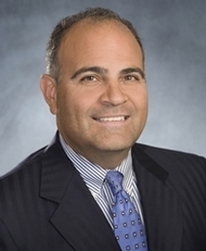 Practices
Class Actions and Mass Torts
Commercial Litigation
Construction
Catastrophic Loss
Labor and Employment
Product Liability
Professional Liability
Transportation
Education
Mr. Pontikis received a B.A., with honors, in 1983 from DePaul University. He received his J.D. in 1986 from DePaul University School of Law.
Admissions
Mr. Pontikis was admitted to the Illinois bar in 1986 and also has been admitted to the following federal trial and appellate courts:
U.S. District Court, Northern District of Illinois (including the trial bar) U.S. District Court
Central District of Illinois
U.S. District Court, Southern District of Illinois
In addition, Mr. Pontikis has been admitted pro hac vice in state and federal courts throughout the country.
Thomas J. Pontikis
Shareholder
CONTACT INFORMATION

V-Card
Lipe Lyons Attorneys Selected to 2023 Super Lawyers and Rising Stars

January 24, 2023

The firm is pleased to announce that five of our Shareholders Jeffrey Lipe, Raymond Lyons, Thomas Pontikis, James Whalen, and Jordan Tank, and two of our Senior Associates Alejandra Barcenas and Elise Ruff, were recognized as Super Lawyers and Rising Stars for the 2023 Illinois Super Lawyers List published in the most recent issue of Super Lawyers Magazine, a publication from Thomson Reuters and the publishers of Chicago magazine. We invite you to learn more about our attorneys by visiting their Attorney Bios.

Plaintiff's Firm vs Former Attorney Employee - Lipe Lyons negotiates favorable settlement for plaintiff firm against former attorney employee

October 12, 201

Shareholders Thomas Pontikis and Jordan Tank and Associate Alejandra Barcenas successfully represented a plaintiff's firm in a lawsuit against an attorney who left the firm and solicited dozens of clients in violation of the Illinois ARDC's rules on advertising and solicitation. Lipe Lyons prosecuted breach of fiduciary duty and tortious interference claims and sought an injunction and monetary damages.

The trial judge granted summary judgment on the tortious interference claim based on correspondence sent by the defendant to the plaintiff firm's clients. The parties then mediated the case and reached a global resolution by negotiating percentage allocations between the plaintiff firm and the defendant for each of the cases he improperly solicited.


Pipovic v. Retail Properties of America, Inc., et al.

April 29, 2021

Thomas Pontikis and Alejandra Barcenas obtained summary judgments for commercial property owner and commercial landlord in a premises liability lawsuit filed by a plaintiff who claimed she incurred nearly $220,000 in special damages after she slipped and fell in a multi-level parking garage parking. The plaintiff alleged a construction defect allowed water to leak into the interior levels of the parking garage and freeze, resulting in plaintiff slipping and injuring herself. Prior to the filing of summary judgment motions, plaintiff issued a global settlement demand for $1,400,000 in addition to a full waiver of the worker's compensation lien. The trial court granted summary judgment to both of Lipe Lyons' clients in the case, dismissing with prejudice not only plaintiff's causes of actions against the two entities but also all counterclaims filed against them by co-defendants. The trial court agreed that Lipe Lyons' clients did not retain control over any activity on the premises and, thus, owed no duty of care to the plaintiff.