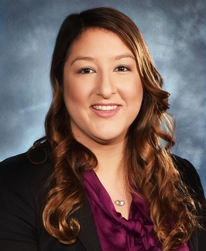 PRACTICES
Commercial Litigation
General Liability
Transportation
EDUCATION
Ms. Barcenas earned her Juris Doctor and Certificate in Advocacy from Loyola University Chicago School of Law in 2018, where she was the Student Director for the Loyola Life After Innocence legal clinic. She graduated from Boston University in 2014 with a Bachelor of Arts in Political Science and Philosophy.
ADMISSIONS
Ms. Barcenas was admitted to the Illinois bar in 2018.

Ms. Barcenas was admitted to the Northern District of Illinois in December, 2018.
Alejandra Barcenas
Associate
CONTACT INFORMATION

V-Card
Beverly Materials, LLC v Midwest Material Management, LLC

April 22, 2019

In a commercial eviction/business dispute, the jury returned a verdict in favor of Lipe Lyons' client after less than 10 minutes of deliberations. The plaintiff landlord sought eviction of its tenant. The defendant alleged the plaintiff sought eviction to retaliate against it and to shut down its business because it was competing with another business that an owner of the plaintiff started operating next to it just six weeks before the plaintiff filed suit. After the tenant signed the lease at issue, it helped the plaintiff develop the business that started just six weeks before the suit was filed, with the expectation that it would be allowed to operate the business once it opened to the public. However, the plaintiff's owner decided he would rather have the defendant remain where it is currently located and pay rent while he started another company to operate the compost facility and receive the revenue it generated. Internal correspondence and documents created by the plaintiff and its agents showed that they knew the defendant had a right under the lease to relocate its business and operate the compost facility. When the compost facility started operating, the defendant sent correspondence to the plaintiff stating that it had breached the lease. One month later, the plaintiff filed its lawsuit seeking eviction. After a week of trial, the jury found in favor of the defendant.